HEMA Club and Schools Finder
A lot of people are searching for "HEMA classes near me" on Google maps and we want to assist you with our club and school locations service designed to make it simple and easy for you to find a study group, school or club to join to practice historical sword fighting.
On this page you can search for the locations of a HEMA school that teaches historical European martial arts near you.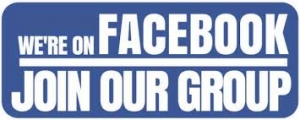 (Please note that attempting to use this map on a small smartphone screen may prove difficult and it will not load in vertical mode. We recommend using at least a tablet to access this page but it is better to use a laptop or PC. This map loads best in Chrome browser)
Adding or Updating information
If we have out of date or wrong information about a club, please click here to CONTACT US to let us know.
If you have a new club you'd like to have listed here please contact us with a request to add it. The form to submit a new club can be accessed by clicking here.
About our Club Finder service:
Our website Historical European Martial Arts Resources is not operated by any federation, organization or club, and as such we have no bias toward or against certain clubs and their classes.
While there are other websites that includes lists of clubs they are not regularly updated and we personally noticed many mistakes in the listings — for example we found that over 50 listings in one list were either defunct clubs or not actually source-based clubs.
Other websites hosting club location services are also operated by an organization which may favor its own member clubs in cases where multiple clubs exist in certain geographical areas. We don't know if this bias exists from these organization but it would explain why some of the oldest HEMA clubs that have been around since the 90s and early 00s are not listed in the club finders of certain organizations, while newer clubs affiliated with them are.
We felt it would be valuable for us to create our own service that we could control directly and ensure is updated regularly, and includes all of the clubs in a geographical area with no potential for bias against any of them as we are not affiliated with any organization that governs and/or franchises clubs. It is our goal to help contribute to the growth of HEMA by operating this website, and we believe assisting beginners with finding clubs and clubs with finding new students is of paramount importance to this growth.
We hope the Historical European martial arts community finds this resource useful and it assists people all over the world with finding a HEMA class to attend.
This map application currently has clubs in the following states of the United States of America: Alabama, Alaska, Arizona, Arkansas, California, Colorado, Connecticut, Delaware, Florida, Georgia, Hawaii, Idaho, Illinois, Indiana, Iowa, Kansas, Kentucky, Louisiana, Maine, Maryland, Massachusetts, Michigan, Minnesota, Mississippi, Missouri, Montana, Nebraska, Nevada, New Hampshire, New Jersey, New Mexico, New York, North Carolina, North Dakota, Ohio, Oklahoma, Oregon, Pennsylvania, Rhode Island, South Carolina, South Dakota. Tennessee, Texas, Utah, Vermont, Virginia, Washington, West Virginia, Wisconsin, Wyoming
It also has study groups and historical fencing clubs in the following Canadian provinces:
Alberta, British Columbia, Manitoba, New Brunswick, Newfoundland and Labrador, Nova Scotia, Ontario, Prince Edward Island, Quebec, and Saskatchewan
This list is not complete, as we have other HEMA clubs and study groups in many other geographic locations. Please use the map finder to see what clubs you can discover near you.
62,277 people have visited this page