world of historical combat!
Learn about HEMA martial arts based on
surviving dedicated technical treatises from the
Late Middle Ages to the early modern period.
Historical European Martial Arts (HEMA) Resources
Welcome to the best HEMA website to learn and find information resources for starting your journey into historical fencing and medieval swordsmanship. Train to use the long sword, buckler, rapier, montante / zweihänder, British military sabres and more swords! We have guides covering Historical European martial arts ( HEMA ) from the Late Middle Ages to the Renaissance, to the Early Modern period. We are your gateway to knightly art of medieval sword fighting classes at clubs all over the world. We have published over 80 articles about HEMA with new ones released every week! You can also find direct links to products from multiple manufacturers of HEMA equipment at our shopping directory page
Click on the button below to find HEMA resource information for books, manuals and other guides to learn sword fighting from books and manuals. Learn the long sword, rapier, military saber, and even mounted combat.
There are historical fencing clubs throughout the world, with more groups forming every day. Historical European martial arts (HEMA) requires specialty equipment to safely practice and joining a HEMA club is the best way to access loaner equipment and learn from experienced teachers. Click below to access our HEMA Club Finder service with over 300 HEMA clubs teaching sword fighting worldwide. We guarantee all listings are up to date and accurate.
HEMA Common Questions and Answers
Many people have questions about HEMA / Historical European martial arts. Here you can find answers to common questions.

This video provides an excellent overview of what Historical European martial arts (HEMA) is.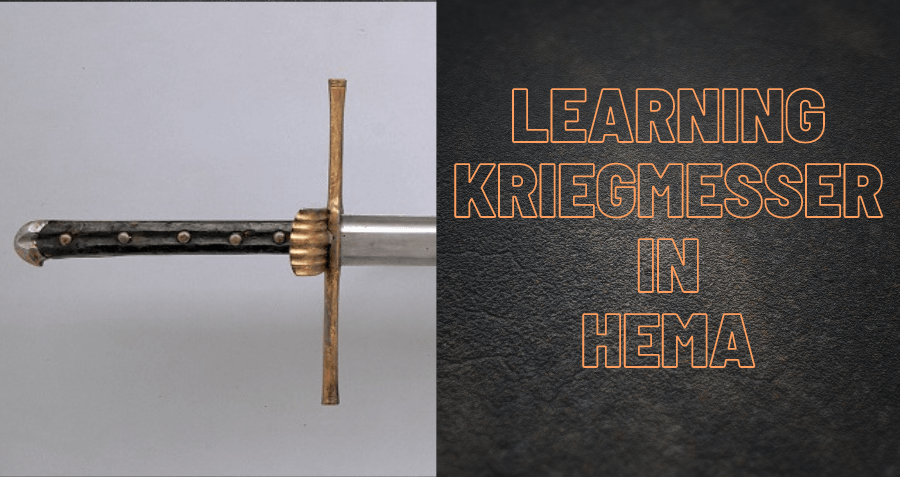 Many people who are interested in Historical European martial arts (HEMA) are also interested in studying the large two-handed messer sword variation, which is commonly called a Kriegsmesser. This short
Read More
HEMA Resources has over 100 articles discussing historical swordsmanship. Please read our Guides section for a full list of all available articles to read.
Our website is dedicated to promoting and providing educational information about HEMA. It can shock people to learn there are many martial artists today who study the utilization of authentic swordsmanship when fencing rather than using the epee and foil. There are individuals who work on everything from how to battle with fourteenth century two-handed swords to people who practice how to fight with eighteenth century British military sabers. This style of traditional historical based fencing is called HEMA, or Historical European Martial Arts. The alternative terms Western martial arts (WMA) and historical European swordsmanship (HES) are also sometimes used. Most HEMA groups center around the study of two-handed longsword techniques as recorded in surviving ancient manuals that were written in the fourteenth to sixteenth century, hundreds of years ago in what is today Italy and Germany. Yet there are numerous HEMA clubs that also research and practice the use of blades as taught by Spanish, Italian and German experts, those who study the smallsword and the military saber, and much more. Battling with a sword and buckler is also common at HEMA groups. By reading our website Historical European Martial Arts Resources you will learn about these practices.
89,964 people have visited this page